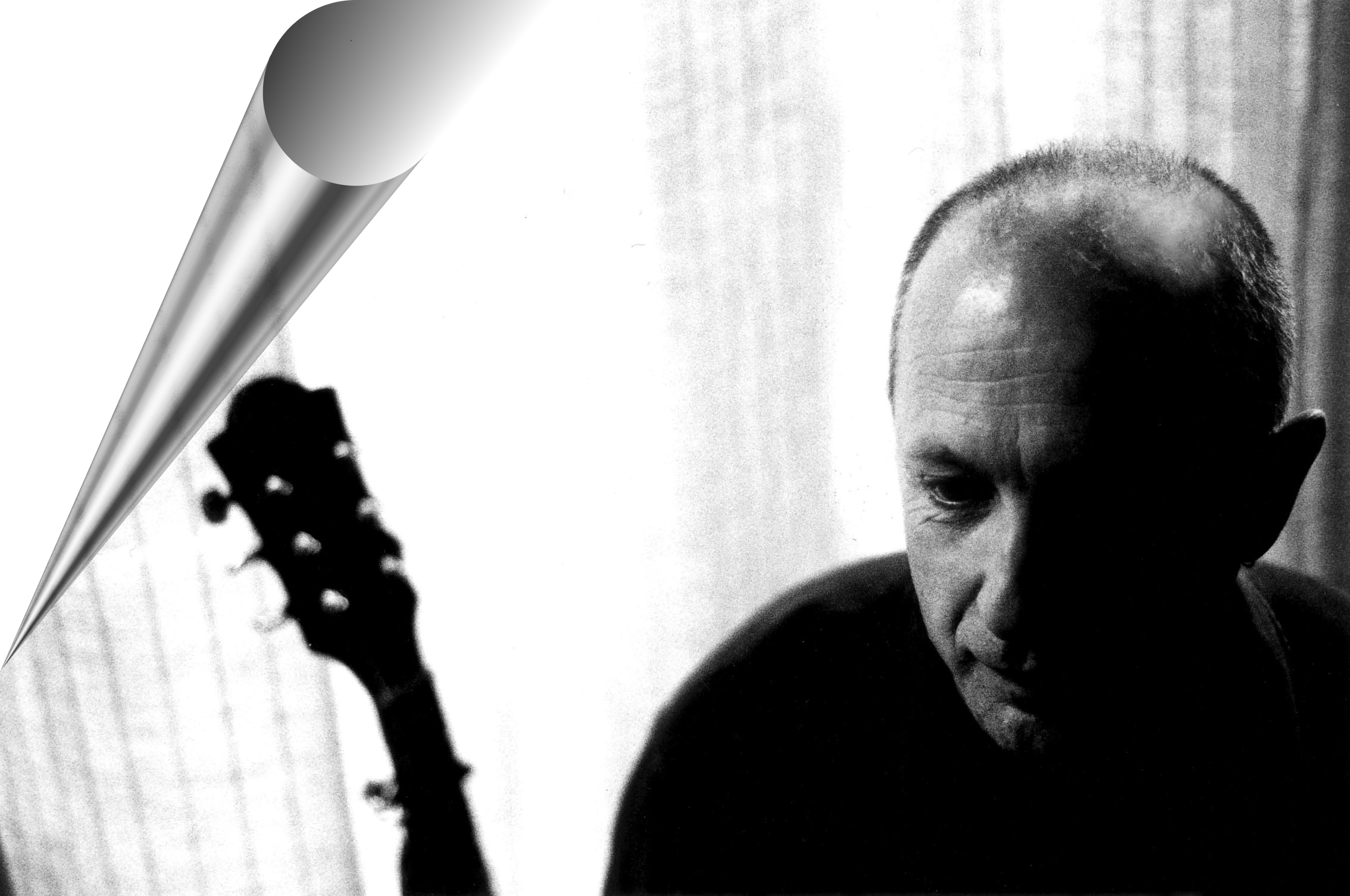 Jonathan Asprey
Singer/Songwriter Jonathan wandered into Fast Buck Studios as someone else's client, he had some great songs and a Gibson Heritage guitar, so he was okay with us.
We got him to come back and record some of those great songs, (at no small expense) and this album is the result.
We got some great players in to help out, Fast Buck (Ed, Andy and Dave) provided harmonies, lead and rhythm guitars, also Mike played drums.
Dick played keyboards as did Mike Simmons.
B. J. Cole added pedal steel guitar and John Davies played some of the bass parts.
More to follow soon- - - - - - - - - -
Anywhere But Here is out on Rabbit Records.

Jonathan Asprey - some notes.

A singer/songwriter whose roots lie in the folk/rock
scene of the late sixties, when clubs like the Heart
of England at the Fox & Vivian pub in Leamington Spa
were the breeding ground for many a class act.
After art college in the West Country, a short spell
in Hastings and experiments with communal living in
Berkshire, the seventies saw Jon pitch up in West
London, where he played residencies at the Half Moon
and the Star and Garter in Putney, as well as
countless clubs and pubs in the South East. Interest
from record labels followed. One such, in the form of
the late Theo Johnston, brought Jon into the Fast Buck
Studios to record a demo for an album. The album
never arrived, but the engineer on that occasion was a
certain Ed Hamilton, who later brought Jon back to the
same studio to record what is now the album, "Anywhere
But Here."
The title song from this album caught the attention of
Richard Digance who, in the early eighties, was
hosting his own show featuring folk and contemporary
acoustic artists on Capital Radio. This lead to a
number of sessions with Capital, usually accompanied
at that time by bass player/vocalist John Davis. In
the mid eighties Jon moved with his family back to his
home territory of Devon, since when he has been
performing with all sorts of line-ups, most notably
fronting "Shaking Ground", an acoustic
adrenalin-driven roots rock band, combining his
songwriting with Cajun and Celtic influences. He
currently gigs solo or with friends from the rich pool
of talent in the Exe estuary area, and is planning an
all-acoustic album of songs old and new in the near
future.


Destinations